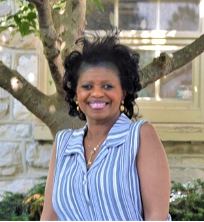 There are special people in this world that have the patience and love to care for little children. Ms. Lorraine is one of those special people who treats all her students like they are her own children. Ms. Lorraine has been working at Trinity Episcopal Preschool for 17 years and has impacted many lives in those years. Her positive attitude and grateful heart are what make her an amazing teacher. Ms. Lorraine is humble, selfless, and always thinks of others' needs first.
In early January this year, Ms. Lorraine was faced with the diagnosis of cancer. She has been on a leave of absence from school and has been undergoing treatments these past months. She is humble and did not want to voice her need for help.
Ms. Lorraine needs us to rally and support her through the tough battle she is facing right now. We are holding a fundraiser to help her get through the emotional and financial struggles that the process of fighting this disease takes on someone.
Join us Thursday, June 10th from 5pm - 9pm at Gunpowder Lodge (10092 Belair Road Kingsville, MD 21087) to help us help Ms. Lorraine. We ask for a $10 donation at the door and there will be lots of fun raffles and more. All money raised will go directly to Ms. Lorraine.
If you cannot make it, but would still like to contribute...
CLICK HERE to donate. Select Robertson Fundraiser from the dropdown.